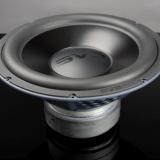 SVS sb-2000 pro black ash
SVS
1099 eu - SVS sb 2000 pro black ash Subwoofer 19 hz - 1500 Watt piek / 550 Watt rms - voordelig aankopen - homecinema specialist
In demonstratie te Destelbergen !
De actieve subwoofer biedt een piekvermogen van 1500 watt
Een 12 inch driver(woofer), is een mooie aanvulling voor compacte bookshelf of satelliet luidsprekers aan te vullen.
Contacteer ons - info en bestellingen - SVS subwoofer
Email : info@dovel.be
Tel vast : 09 3558014 (0032 93558014)
Tel mobiel : 0477 840 893 (0032 477 840893
Contactpersoon : Kurt Van de Velde
Eerste indruk van deze betaalbare subwoofer SVS
Zeer compact formaat  . Subwoofer is gemakkelijk onder te brengen in uw interieur, zonder een al te prominente plaats in te nemen.
Test SVS SB 2000 pro 
1 Subwoofer 12 inch van deze svs SB pro serie , maakt je stereo en homecinema veel dynamischer. Actie en gevoel is veel intenser. Met 1500 watt piek power aan boord, krijg je al veel meer intens gevoel.
Ideaal voor een kleine/ middelgrote ruimte, en superieur met ultralaagweergave tot 19 hz. Uniek in deze prijsklasse.
Review svs sb2000 pro - tips en info
Combinaties met 2 svs subwoofers (sb-2000 pro) in één home cinema zijn het meest optimaal. Atmos, dtx-s en auro3D , they love them. Met 2 subwoofers, en bij correcte afstelling van het geheel, kan je zo goed als geen hotspot meer vaststellen in uw luisterruimte.
Een subwoofer (lage tonen weergave) afstellen in een stereo of homecinema setup, vraagt wel enige ervaring om alles mooi in balans te brengen. U kan rekenen op onze ervaring. Sinds 1996 hebben we tal van audio-installaties van naaldje tot draadje afgesteld.
Beschik je reeds over 2 of 5 luidsprekers, dan bekijken we welke frequentie (laagweergave) deze aankunnen. Zo kunnen we optimaal de subwoofer aanbevelen, die het beste huwelijk vormen met uw bestaande luidsprekers. 
Er spelen enkele factoren rol die we eerst bespreken.
    * De oppervlakte van uw luisterruimte, en uw zitposities.
    * De akoestiek. Veel harde materialen en/of verkeerde opstelling of combinatie met andere luidsprekers bezorgen weleens fase problemen. 
       oplossing = deels tapijt, gordijn, absorbers en diffusers gebruiken, en ideaal voor de 5 /7 of 9 luidsprekers, allemaal idem driver gebruiken.
       Daarom oa ook dat we ook onze op maat gemaakte luidsprekers van MTC in een velvet stof , of volledig (rondom) met luidsprekerdoek uitvoering aanbieden. 
   *  Luistert u enkel stereo, en/of ook homecinema , meerkanaals.
    * Bezit u al luidsprekers, bekijken we eerst die specificaties.
   *  Wat verwacht u van de bassweergave. Goed uiteraard. Prijsklasse gaat van 550 eu tot 3000 eu en meer.
       Daar staan prestaties en kwaliteit tegenover.  We stellen uw de beste subwoofer voor, die u wenst aan te kopen voor uw budget.
SB-2000 pro actieve subwoofer technische gegevens.
Dimensions (w/ grille): 14.6" (372mm) H X 14.2" (360mm) W X 15.6" (395mm) D

Dimensions (without grille): 14.6" (372mm) H X 14.2" (360mm) W X 14.6" (371mm) D

Shipped Dimensions: 20" (508mm) H X 18.8" (502mm) W X 22.5" (571mm) D

Weight (unboxed): 38.6lbs (17.5kg) with Grill

Shipped Weight: 47.2lbs (21.4kg)
Driver Specs:
All-new proprietary 12-inch high-excursion SVS 2000 Pro subwoofer driver with overhung motor

Dual layer high purity copper voice coil provides maximum magnetics at extreme excursion while reducing mass and improving driver efficiency. Built around a premium grade 2" polyimide impregnated fiberglass former for maximum thermal conductivity.

Two massive, dedicated toroidal ferrite magnets generate unparalleled levels of magnetic force to drive the highest levels of excursion, SPL, and start/go power for the deepest and most authoritative bass possible.

New premium powder coated basket, FEA optimized for maximum rigidity, tensile strength, and energy transference.

All new 12-inch 1050 aluminum vented cone ensures a light, ridged, and neutral radiating surface.

Precision machined motor elements and narrow tolerance suspension parts produce unmatched linearity at full excursion for exceptionally tight and fast output, even at reference volumes.
Extreme oversized low carbon vented 1008 steel U-yoke and top plate provide superior cooling and improved magnetics for maximum performance and efficiency.

Aluminum shorting sleeve reduces gap induction and distortion, enhances thermal conductivity, and improve magnetic linearity.

Dual balanced 24-strand silver plated Litz wire high temperature leads woven through the Nomex composite spider provide a pristine electrical connection from the amplifier to the voice coil.

Nickle-plated high-tension spring terminals.

Proprietary injection molded gasket and extreme-excursion surround maintains ideal pistonic motion for pinpoint accuracy and control.
SVS Sledge-550D Amplifier Specs:
Massively powerful Sledge 550-watt RMS Class-D design with 1,500+ watts of Peak Power

High efficiency cool-running Class-D switching topology with massive 25 Amp 600 Volt MOSFET's result in lower EMI and highest efficiency while providing effortless power to produce SPLs and low frequency output with pristine clarity well beyond reference listening levels.

High resolution 50Mhz Analog Devices Audio DSP with double precision 56bit filtering is most advanced subwoofer processor available in a home subwoofer.

Unmatched intelligence from user adjustable low pass, phase, polarity and room gain compensation with three parametric EQs for absolute best alignment with speakers and optimized performance in any room.

Groundbreaking SVS Bluetooth DSP control app for iOS and Android devices with three user presets allow custom tuning for every room and system.

RCA stereo input/output with ultra-wide input voltage for consumer and professional audio applications.
All new rear panel Intelligent Control Interface (ICI) user interface with push-button controls.

USB output for service and powering accessories like the SVS SoundPath Wireless Audio Adapter for wireless subwoofer placement.

Auto/On and 3-30V AC/DC trigger for Maximum Installation Convenience.

Input impedance 16kohm (unbalanced RCA).

Green 0.5-watt low standby power consumption.

RoHS compliant, lead-free construction, world-wide safety certifications.